(4 / 5)
On Tuesday 4th April Cardiff's New Theatre become a hub for wannabe sleuths as it welcomed the classic Murder Mystery play A Judgement In Stone by the prolific writer Ruth Rendell.  Ruth Rendell is very highly regarded among Murder Mystery fans all over the world and much like Agatha Christie she has continued to grow in popularity even after her passing.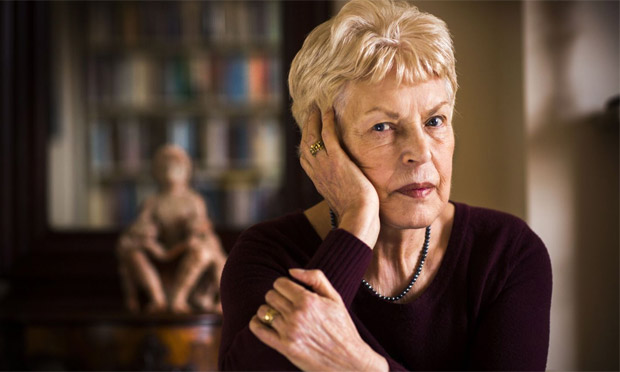 Ruth Rendell is very well known for writing very differently to other crime writers due to her focus being more on the psychological reasoning and effect with a murder opposed to looking in depth at the characters and their motives. This was shown largely in the play as the motive and act of the murder chilled me to the core!
Without giving away too much about the story the play opens with a crime scene set in the divine country mansion of the Coverdale family comprising of the murders of a father, mother, son and daughter. As the story unfolds before the audience on stage as does one of Rendell's signature writing techniques with the inclusion of the 'Class divide'. At the time of setting and writing the play the 'class divide' between the working class and upper class was at it's biggest. With other shows made at the time such as Blood Brothers by Willy Russell also showing this divide. As the show progresses although the plot is a Murder Mystery one cannot help but pick up on the class references in the show.
Ruth Rendell creates exquisite characters who all have a different story to tell (and a different motive to kill). The first characters the audience encounter are the two central characters of the play Detective Superintendent Vetch (played by Andrew Lancel) and Sergeant Challoner (played by Ben Nealon). Both men are your typical 'Coppers'. It is at this time the audience meet Eunice Parchman played by Sophie Ward who is the house keeper.


Following on from this the play very cleverly follows a Non-linear narrative and jumps from the present to the past. The audience meet the family and their individual personalities start to show. The family as shown in the picture below on the settee are Melinda Coverdale, George Coverdale, Jacqueline Coverdale and Giles Mont.


We also meet three other characters also shown in the picture Eva Baalham, Joan Smith and Roger Meadows who is played by BLUE star Antony Costa.
I simply must also mention the wonderful set designed for the show as it was amazing. It was very reminiscent to that of The Mouse Trap and had a wonderful sense of grandeur to it, really helping to set the scene for the audience. I highly recommend you watch this play especially if you are a Murder Mystery fan but WILL YOU SOLVE THE CASE?
A Judgement In Stone is currently playing at the New Theatre until Saturday 8th April so make sure you get your tickets here- http://www.newtheatrecardiff.co.uk/what's-on/a-judgement-in-stone/