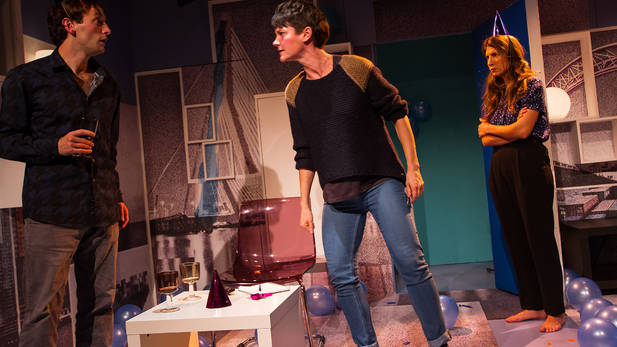 (5 / 5)
Why is it that Transgender and LGBT movements are still considered taboo? We have had such horrors through history in regards to discriminating these persons, up to the Orlando shootings recently. Why are we still struggling to bring these stories to the forefront? We tell tales of every other type of person in the world but hardly ever of LGBT persons.
Enter Rotterdam – this play written by Jon Brittain looks at a lesbian couple and their troubles in acceptance – Alice has not come out to her parents with a real fear to do so and Fiona announces that she has always identified as a man and wishes to make the transition into Adrian. We see their relationship fall and the emotional struggles they face with this huge change. Comical interludes tend to be brought in by Adrian's brother Josh and Alice's co-worker Lelani who we realise also take on a substantial amount of emotion in this situation.
Rotterdam is an extremely clever play. It is filled with emotion and struggles, with us really feeling for the characters but is also hugely hilarious, being not afraid to take a comical spin on the rollercoaster, without being offensive and by taking a delicate and sympathetic approach on this realistic story.
I admit that I came away from the production in tears – all the performers did an amazing job to naturalistically and truthfully bring the pain, confused and uncertainty to the stage. It felt as if we really were involved in the story and always engaged. It brought ideas across that without being in the situation that you would not necessarily think would affect those who are. It questions whether changing gender makes you a different person and soon turns this around to show that it can physically but really the same person is there.
Rotterdam is an excellent production. Taking a very respectful approach to the story, it leaves you really thinking more about this situation that happens across the world. As the song says, 'This could be Rotterdam or anywhere'.
http://www.atgtickets.com/shows/rotterdam/trafalgar-studios/#overview_tab